For those of us who are passionate about art, most of the excitement and activity focuses on building a collection around the art that we love. But the conversation addressing the transfer of art to one's heirs and interested parties often goes unspoken.
Art succession planning involves the execution of a well-conceived plan around the transfer of art assets. At Plan Art LLC, we initiate the dialogue with the family regarding the strategies they can take to transfer their art assets either during their lifetime or after.
Sharing the Passion through Wealth Transfer
by Donating or Gifting Art Assets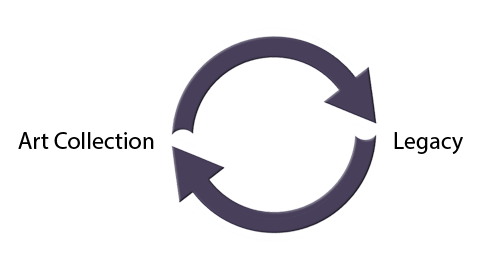 Sharing the Wealth by Monetizing Art Assets
Our objectives are twofold:
Ensure the family achieves its wishes of transferring art, either by gifting to heirs, monetizing the art assets or using philanthropic means to create or sustain a family legacy.
Coordinate the art transfer process, identifying the financial benefits associated with art succession planning.
Plan Art LLC
P.O. Box 5615 | 4255 Campus Dr. | Irvine, CA 92616